YAY is looking for C# developers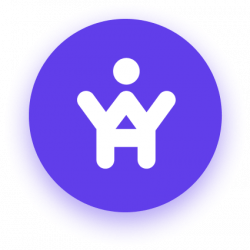 YAY
7. Jan 2020
Fullt starf
YAY! is looking for C# developers to join there team. You'd work along side a strong development team on developing the YAY platform.
Responsibilities
Working on development of YAY Core applications and APIs

Work with other developers on defining our development direction.

Ensure constant availability of the software to our customers.
Demands
BSc in Computer Science, similar education or experience.

+4 years working experience in C# development and knowledge in .NET Core.

Experience of communicating with various APIs(JSON/XML, REST/SOAP) as well as knowing best practices in developing an API.

Initiative, Self sufficiency.
YAY is a complete gifting and giftcard platform on Android and iOS.
We are looking for fun and hard-working people to join our small team.
---
Sækja um starf
Upplýsingar fyrir umsækjendur
Applications and requests for further information should be sent to: ari@yay.is Application deadline: 1.2.2020