Visual / Product Designer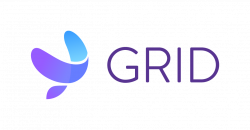 GRID
20. Jan 2022
Fullt starf
GRID's mission is to become the tool of choice for modern teams to explore and explain their world through numbers.
We're looking for a Visual/Product Designer to join our design team. As a designer at GRID you will be instrumental in shaping every visual aspect of the product, being responsible for end-to-end visuals – shapes, colour, typography and layout. As such, you will collaborate closely with UX designers, developers, product managers, QAs and copywriters to deliver a world-class product to our users.
Are you someone who's equally comfortable working in quick sketches and pixel perfect designs? Do you want to have a say and shape a new product? Do you have a keen interest in users and product development? Do you enjoy cross-functional collaboration and design conversations? We'd love to hear from you!
You will:
Be part of a highly passionate team working on a grand mission.
Be in an environment where input and feedback is valued, communication is respectful and every team member is important.
Make an impact – helping shape and build a new product.
Explore different approaches and communicate designs at various stages of the process – from quick sketches to pixel perfect final designs.
Work with, maintain and help evolve our design system.
Collaborate closely with other designers, product managers, developers, QAs and copywriters in an end-to-end design process – ensuring design quality and integrity through development and revisions of product improvements.
Identify opportunities for improvement in the product and its UI.
Help build and shape the design culture at GRID.
This role may suit you if you:
Know your way around Figma.
Have experience working on digital product UI.
Think holistically but love poring over details.
Have a strong consideration for usability.
Are passionate about shape, colour, typography, layout and have demonstrable knowledge of how to apply this.
Enjoy cross-functional collaboration, in-depth design discussions and rapid iteration.
Like communicating ideas and designs with a wider audience.
Actively seek feedback on your work, incorporating it in design iterations as applicable.
Are equally comfortable collaborating with the team to develop an idea as you are with perfecting details of new components in the design system for all to use.
Have a good pulse on current design trends and best practices.
Want to work in a fast-paced and fluid environment.
Have a growth mindset.
Bonus if you:
Have UI animation experience
Love numbers or want to dive head first into exploring and explaining with numbers.
Tools
We work on our designs in Figma, sometimes work on icons in Illustrator, collaborate in Miro, wireframe in various tools, share and test ideas via prototypes and Looms, organise our work in ClickUp, do async communication in Slack and talk a lot on Zoom (and, more recently, in Around). Knowing your way around Figma is a must, meticulously keeping it organised is a definite plus.
Working at GRID
As a GRID employee you are eligible for a sports subsidy, you can participate in the Travel & Commute program where you are rewarded for traveling to/from work without use of a private car. We also offer a few other perks and benefits such as a mobile phone service agreement and internet to your home. Our Wellness program which among other things offers access to doctors and psychologists as well as wellness education. But the crown jewel is our kitchen. We have a wonderful chef who never ceases to amaze us.
What to expect during the recruitment process:
Eligible candidates will have a chance to meet with a number of people for a deeper understanding of the company and the role:
Meet with Krissa our Head of Design. She will explain the ins and outs of the job at hand and tell you about the company.

Meet with Þorsteinn our VP Operations and Örn for a culture interview. They will walk you through the culture at GRID and together you will dig into what you bring to the table from a cultural perspective and how we will be a better organization with you onboard.

Meet with members of the design team and Hjálmar our CEO to talk through some of your work and how you approached it.
We are deeply focused on building an inclusive culture and a diverse team, so we encourage people of different backgrounds and from all walks of life to apply.
This position is based in GRID's offices in Reykjavík, Iceland. GRID is friendly to partial remote work, but some presence at the office is expected.
GRID is a revolutionary web tool for modern teams to explore, explain and collaborate on numbers and calculations. Powered by an in-browser spreadsheet engine, GRID unifies numbers, narrative and conversation on a single, user-friendly surface. Learn more at www.grid.is
---
Sækja um starf
Upplýsingar fyrir umsækjendur
Apply through 50 skills. Please submit your application in English.