UX / UI Designer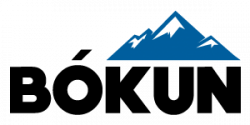 Location: Reykjavik, Iceland
TripAdvisor is the world's largest travel site, and our Experiences business is a fast-growing part of the organization. With the world's largest selection of bookable experiences coupled with unparalleled traveler insights, we're evolving the entire attractions industry. As a UX/UI Designer, you'll work with a world-class team of engineers and product people to develop innovative user experiences that will shape the industry's pioneering products.
In this role, you will be working on our SaaS product team. You should be an analytical and creative designer who is able to grasp user needs and solve problems, with good understanding of product specifications and user psychology. Ultimately, you will make our product more user-friendly and intuitive to attract and retain customers.
What you will do
Translate business and users' goals into elegant but practical designs that can deliver on key business and user metrics
Ensure designs and user interfaces communicate consistent, effective experiences and messages across all platforms, and are in alignment with core site and branding strategy
Collaborate with internal stakeholders and team members to brainstorm new products, features and functionalities that enhance our mobile and web experiences
Define the right interaction model and evaluate its success
Develop wireframes and prototypes
Conduct concept and usability testing and gather feedback
What you will bring to the team
At least 3 years of experience designing for web and mobile
Online portfolio that showcases your design chops and demonstrates originality, innovation, and strong problem solving skills
Shipped many consumer products over the years, and understand what it takes to create delightful, consumer-oriented experiences
Comfortable designing within iOS and Android native platform guidelines, and have portfolio examples to show it
Talent for managing multiple projects simultaneously, from concept to completion; exhibit flexibility and ability to create multiple creative concepts within our "speed wins" framework.
Excellent communicator who has conviction to champion your point of view, but can also successfully collaborate with others
Proficiency in design software (e.g. Sketch, Figma, etc.)
Knowledge of HTML/CSS; JavaScript is a plus
Degree in Design or related field
Salary
Comprehensive compensation package (with base salary, bonus & equity) + amazing benefits
Why work for Bokun and TripAdvisor?
Exceptional career opportunities. Incredible perks and benefits. Smart and collaborative co-workers… The list of reasons to join us at Bokun and TripAdvisor goes on and on. As one of the most recognisable brands in the world, millions of people love using our sites—and we love making their experience the best it can be! Come work for the world's largest travel site and you'll see what we mean.
---
Sækja um starf
Upplýsingar fyrir umsækjendur
Please send your CV in English to jobs@bokun.is