Unreal VR Developer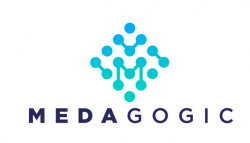 Medagogic is looking for a part-time developer to help us in the development of our virtual medical training software. You would take part in developing serious gaming applications used in training of health care professionals. We're looking for someone who has a good grasp of Unreal Engine, whether you're a recent graduate or someone with a higher level of experience.
What we are looking for:
Fluent in English
Experience with Unreal Engine (4.27, for now…)
Either great technical skills or great artistic skills
Good understanding of software development fundamentals
Can use git without accidentally deleting the whole repo
An enthusiastic self starter
Bonus:
Additionally, if you have experience in any of the following areas, we're extra interested:
Experience with cloud APIs (particularly hosting, speech recognition, NLU – and particularly Microsoft Azure)
Experience with additional programming languages and tools (particularly things like Python, C++, C#, JSON, databases, etc)
What we do:
Medagogic is a Rannis funded company, working with several hospitals in Iceland and Sweden on a pilot project. We are developing our first product in partnership with health care professionals. We're interested in people of all skill levels, from graduates to senior developers.
---
Sækja um starf
Upplýsingar fyrir umsækjendur
Please send your applications and/or any questions to jobs@medagogic.com