Unity Programmer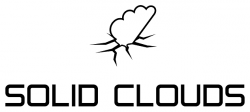 Location. Reykjavik- Iceland.
Job description: Solid Clouds is looking for an experienced Unity developer to join its team in developing the strategy game Starborne.
What we expect from you:
You will work in a team of mixed disciplines, are flexible and work well with others.
You can deliver functionality on time to the required specifications.
Possess excellent English verbal and written skills.
Be driven to success, on top of industry trends and quick to adapt.
You have an agile mindset and knowledge of agile frameworks.
Pragmatic and solution-oriented and focused on the long vision.
Skills you possess:
2+ years of Unity experience.
Proficient with NoSQL and SQL databases.
Experience with test driven development.
Fluent in C# and .NET framework 4.5 and up
Things that will benefit you: A keen interest in massively multiplayer online games, in particular the strategy variants. You have shipped a video game.
About us: Solid Clouds aims to be a leading MMORTS developer. We are currently developing our first title, Starborne: Sovereign Space. Our intent is to raise the bar of the genre both in terms of game mechanics and aesthetics.
---
Sækja um starf
Upplýsingar fyrir umsækjendur
Applications along with your CV should be sent to stefangun@solidclouds.com. With the subject Unity programmer.
Stefán Gunnarsson tel. 843 9977 can provide further information about the job opening.