Test Engineer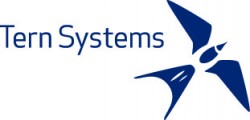 Working within a development team in ensuring that software systems meet requirements of the air traffic control domain.
Minimum qualifications include:
Experience in implementing effective test procedures
Excellent problem solving skills
Ability to work in a collaborative, team oriented environment
Strong verbal and written communication skills
Preferred qualifications include:
Working knowledge of Linux
3+ years in software testing
University degree in a technical field or equivalent
ISTQB certification or equivalent
Tern Systems provides mission critical Air Traffic Control solutions for customers in Europe, Africa and Asia.
---
Sækja um starf
Upplýsingar fyrir umsækjendur
To apply send your CV to jobs@tern.is. For further information contact Tómas D. Þorsteinsson on 525-0500 or at tomas@tern.is.