Technical Support Specialist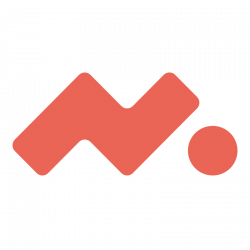 Meniga
17. Sep 2018
Fullt starf
Meniga is looking to strengthen its Iceland-based Technical Support office with a specialist able to help with Technical Support & Project management relations with existing customers and opportunity-shaping activities. This job is a great opportunity for ambitious and skilled people to play a key role in global expansion of one of the most interesting FinTech companies in the world. You will be working with major financial institutions on identification of on-going ways of support & maintenance, helping them to improve user experience and create award winning digital solutions. You will be a part of our Icelandic team that works on global opportunities. You will have the chance to be an owner and driver for existing projects while helping the company to enhance its Technical Support Team to new Market Standards.
We offer a dynamic work environment and flexible work arrangements.
Duties and Responsibilities
• Take ownership of customer tickets reported and work towards a productive resolution
• Prioritize and manage several open tickets by multitasking
• Research, diagnose, troubleshoot and identify solutions to resolve customer tickets
• Resolve customer tickets in code where applicable
• Send investigative database scripts to customers and analyse results
• Coordinate with other Meniga's departments to provide productive solution in any reported tickets
• Maintain collaboration and participate in internal meetings with senior developers and management team members
• Participate in internal Hackathons to improve and expand your knowledge and qualification
Qualifications
• Strong analytical skills, solution-oriented, self-driven and ability to work under time pressure
• Excellent client-facing skills
• Native or near-native fluency in English (other languages a big plus)
• General technical skills including: Windows, IIS, SQL, .NET, Network, Security, Performance and Hardware
• Degree in computer science, software engineering or equivalent
• Additional Information
• Type: full-time position
• Experience: Intermediate level
• Functions: Technical Support, Project Management, Customer Support for levels 1-3.
About Meniga
Our company Meniga is a global leader in white-label digital banking solutions. Our award-winning products enable the world's largest financial institutions to dramatically improve their online and mobile digital environment, enriching the customer experience of over 65 million digital banking users across 30 countries in Europe, North America, Asia and Africa.
Meniga has developed a framework for next-generation digital banking around advanced data consolidation and enrichment, meaningful customer engagement and new revenue opportunities.
Meniga was awarded "Best of Show" at Finovate Europe, in 2011, 2013, 2015 and 2018, "Best Company" at European FinTech Awards 2017 and was featured on FinTech50 in 2014, 2016 and 2017. We employ over 100 people and have offices in London, Reykjavik, Stockholm and Warsaw.
---
Sækja um starf
Upplýsingar fyrir umsækjendur
Please apply before 8 October 2018