Technical Product Owner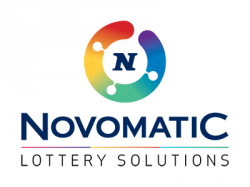 NLS in Iceland is looking for a Technical Product Owner (PO) to work with Agile software development teams. The PO will be responsible for defining and executing the product roadmap. This includes defining requirements, writing user stories, prioritizing initiatives, and driving scalability and other investments for our core systems. PO will be focused on working with an advanced, highly quantitative development teams to make features come to life for our products.
YOUR TASK:
Participate in Program backlog refinement before the PI planning
PO have close and frequent contact with stakeholders
PO provides clarifications necessary to assist the team with their story estimates and story sequencing
PO has the primary responsibility for building, pruning, and maintaining the team backlog
PO reviews and re-prioritizes the backlog according to business values
PO participate in development of story acceptance criteria
PO validates if teamwork meets acceptance criteria
Participate in Team Demo and Retrospective
PO coordinates content dependencies with other POs
PO participate in the preparation of the PI system demo to make sure that they will be able to show the most critical aspects of the solution to the stakeholders
YOUR PROFILE:
Bachelor's degree or higher in relevant technical fields such as Computer Science, Engineering, Analytics, etc
High degree of both technical expertise and business acumen
Strong results-orientation combined with excellent judgment and problem-solving skills; track record of product success
Strong record of and understanding in Agile software development
We highly value candidates with:
Organizing skills and disciplined work ethics
Excellent communication and teamwork skills
English language skills
OUR OFFER: NLS promotes a friendly and lively atmosphere where team spirit is highly valued. If you have the passion and enthusiasm for software development we may have an exciting opportunity for you
---
Sækja um starf
Upplýsingar fyrir umsækjendur
Only resumes in English will be evaluated. Please apply here.