Talent growth across a number of teams!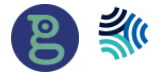 Geko is supporting Controlant in attracting great new talent to join various teams!
Controlant has an established history in Iceland and was originally launched in 2005. In the last 5 years, we have seen Controlant grow to a strong team of 100. With their continued success story and recent news of raising $15m in a Series B funding round, and clients all over the Globe… they are ready to continue their journey and looking for talented people to join them!
Here you can find some of the current opportunities in the R&D and Operations teams:
Please do send us your details and we will assess and be in touch!
If you feel you have skills and experience that would suit Controlant on their journey, please do send us your details here!
Applications will not be accepted from agencies, 3rd party suppliers or other sources where a Fee may be due for the introduction of a candidate or profile. For additional information, you can contact kathryncontrolant@geko.is
---
Upplýsingar fyrir umsækjendur
You can apply by sending us your details on the following links:
Applications will not be accepted from agencies, 3rd party suppliers or other sources where a Fee may be due for the introduction of a candidate or profile. For additional information, you can contact kathryncontrolant@geko.is_