System Architect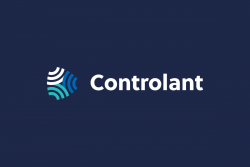 Controlant is looking for a system architect to join our architecture team, a small and autonomous team serving our Research and Development (R&D) department.
Among your responsibilities as a system architect will be to provide the best possible technical solution and vision for software projects within the framework and principles laid out by the Chief Architect. This includes providing specifications and defining the structure, features and phases of software projects, participate in defining our technical vision and be responsible for driving and leading projects across multiple teams within the organization in collaboration with product development, business development and customer support.
As a system architect you will need to be able to interface and effectively cooperate to a high degree with multiple stakeholders both internal and external.
Responsibilities
Design and maintain appropriate software architecture documentation artefacts including system designs, requirements, implementation guides.

Work closely with technical teams in designing and implementing new systems or new technology.

Leading architectural initiatives and coordinating work to ensure their success.

Identify system changes needed to scale and meet future customer needs.

Staying current in relevant industry technologies and demonstrating, in clear terms, what impact a proposed technology could have on our solutions.

Facilitate technological discussions and continuous learning within R&D.
Requirements
A degree in Computing Science or a related technical field.

Proven experience in system or solution architecture or related areas.

Hands-on experience delivering modern cloud solutions (AWS and Azure).

Several years experience developing and supporting software at scale.

Team player with great interpersonal and communication skills, and a confident and methodical approach.

Excellent written and spoken English.
Nice to have
Experience in cloud architecture and serverless solution design.

Familiarity with event-driven architecture and service-oriented architecture.

Analytical mindset and strong technical problem-solving skills.

Project management experience.

Experience of working in a regulated environment.
Working at Controlant
We are a team of R&D professionals working actively on the development of Controlant's hardware and software, directly contributing to the success of our company. Development takes place in autonomous and interdisciplinary product teams building solutions following Agile development methodologies and relying on modern application lifecycle management systems. We offer support for professional and personal development, flexible working hours, and a friendly working environment in dynamic and highly motivated teams.
"I love working at Controlant! The work is diverse, fun and challenging and the most important thing, the people of Controlant are kind, hard workers and always willing to help."
– Margrét S. Kristjánsdóttir, Software Developer at Controlant
Who We Are
At Controlant, we're improving patient and consumer safety and reducing waste in the global supply chain. We're building innovative cloud and IoT technologies that help businesses in the life sciences and food sectors gain more efficiency, deliver quality products at all levels of the cold chain, minimize global waste, and have a positive environmental impact.
What We Value
Creativity: We believe in fostering creativity and innovation.
Transparency: We believe in transparency in our work and with our customers.
Excellence: We believe in high quality and setting the standard for excellence.
Fun: We believe in making work enjoyable; it keeps us coming back.
Controlant is made up of people from a wide variety of backgrounds and lifestyles. We embrace diversity and invite applications from people of all walks of life. We don't discriminate against employees or applicants based on gender identity or expression, sexual orientation, race, religion, age, national origin, citizenship, disability, pregnancy status, veteran status, or any other differences. Also, if you have a disability, please let us know if there's any way we can make the interview process better for you; we're happy to accommodate.
---
Sækja um starf
Upplýsingar fyrir umsækjendur
https://boards.greenhouse.io/controlant/jobs/5836039002