System Administrator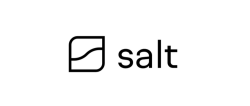 About Salt Pay
Salt Pay is on a mission to make small businesses feel big!
We are driven to make things happen. We have the ambition to grow fast and a desire to make the world a better place. We are entrepreneurs, not employees. And we don't accept the status quo. We are risk-takers and we are not afraid to dream big. Ultimately, dreaming big costs the same as dreaming small.
Join us to build the most prominent European Fin-tech company! Salt Pay recently acquired Borgun hf, and that's´ where we are located in Iceland. We are building top-notch products and services to support small and medium-sized businesses. With our high-end technologies and solutions, we allow merchants to focus on the things that matter and grow their business.
We started by offering merchants an Android-based payment terminal, CRM and Loyalty products, but we won't stop there! We are a very ambitious, diverse and young team with big plans for improving merchant's lives!
Our Vision
To become the merchant platform that redefines commerce in the digital age, no matter where you shop or how you pay.
System Administrator
Main responsibilities:
• Maintenance, configuration and daily operations of software, network, and servers
• Install and upgrade computer components and software, manage virtual servers, and integrate automation processes
• Troubleshoot hardware and software errors by running diagnostics, documenting problems and resolutions, prioritizing problems, and assessing impact of issues
• Administration, maintenance and hardening of Windows and Red Hat servers
• Desktop and helpdesk support efforts, making sure all desktop applications, workstations, and related equipment problems are resolved in a timely manner with limited disruptions
Qualification
• Bachelor's degree in Computer Science, Information Technology, Engineering, or equivalent experience required
• Good English communication skills required
• System administration and IT certifications in Linux, Microsoft, or other network related fields are a plus
• Working knowledge of virtualization, VMWare, or equivalent
• Strong knowledge of systems and networking software, hardware, and networking protocols
• Experience with scripting and automation tools
• Experience or knowledge of AWS or Azure is desired
What are we looking for?
We know the only way to achieve our big vision is by building a great team. Salt Pay is constantly on the hunt for like-minded people and partners. We are young and energetic but experienced in what matters. We know how the system works today – we are not satisfied, and we are not afraid to do things differently.
We need to grow our team of warriors with people who understand that:
• Discipline is synonymous with freedom
• We definitely don't like hierarchy
• A champion team is diverse
• A hunger to learn to be better every day
• Courage and confidence in your potential
• Enjoying the journey is the only option. We are and like happy people
• Talent without hard work = waste
It's time for change. We hope you'll join us!
Please note that we do not plan to engage recruitment agencies / headhunters for this opportunity. Also, applicants must have the full legal right to work in Iceland when making their application; we will not sponsor for this particular role.
---
Sækja um starf
Upplýsingar fyrir umsækjendur
Umsóknarfrestur er til og með 20. september 2020.
Nánari upplýsingar um starfið veitir Emil Björn Héðinsson, tæknistjóri hjá Salt Pay/Borgun (emil@borgun.is).
Umsókn óskast fyllt út á eftirfarandi slóð; https://salt.catsone.com/careers/88945-General/jobs/13715912-System-Administrator/
Umsókn þarf að fylgja starfsferilskrá. Farið verður með allar umsóknir og fyrirspurnir sem trúnaðarmál.