System administrator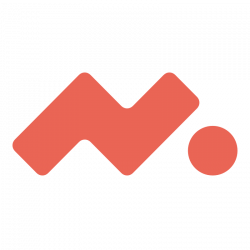 Meniga
6. Jun 2019
Fullt starf
We are looking for an independent, outgoing, dedicated junior system administrator for our office located in Kópavogur. You will be responsible for Meniga support to your colleagues with their IT challenges in a busy day. It can be anything from troubleshooting networks, computers, server, software and Office 365 to maintain, operate and upgrading servers.
As Meniga is providing SaaS and on-premise solutions to the financial sector and operating with people´s financial information, we require you to pass the AZ-103: Microsoft Azure Administrator exams within the first four months. We expect you to be service minded, able to work independently and take responsibility for your own tasks. You will have to be a team player who can work with others and communicate with end users and technicians around you. You also have to have the ability to immerse yourself and have a sense of humour – and last, but not least, you are expected to thrive on having a busy workday.
Our office in Kópavogur hosts about 80 people with an international background. This position will allow you to take charge and work independently while gaining lots of valuable experience in the execution of different tasks. Meniga offers you a young and stimulating workplace with a competitive salary and benefits. We are a growing company with excellent talents that will inspire you.
Come and grow with us!
Key tasks will include:
Standard user support
Application support and maintain
Be a part of our operational team
What we offer:
A dynamic workplace and challenging projects
Flexible working hours
Free beverages: coffee and a beer fridge
Annual fitness reimbursement
Foosball table in the office
Regular office events such as board game nights, movie nights and more
About us
Meniga is the European market leader of white-label Personal Finance Management (PFM) and next-generation online banking solutions. Already serving over 65M digital banking users across 30 countries. Meniga's award winning solution helps multiple retail banks across the world create mutually beneficial digital relationships with their customers by dramatically improving their online and mobile banking user experience through innovative solutions designed to get people to think about and engage with their finances. Meniga believes in a consumer driven data ecosystem where digital engagement is translated into market intelligence and helps optimise spending by offering consumer's highly targeted contextualised offers (PFM driven marketing).
---
Sækja um starf
Upplýsingar fyrir umsækjendur
Please visit our website for more information and other job openings.