Software Quality Assurance Engineer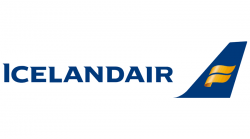 Icelandair is looking to hire a Software Quality Assurance (QA) Engineer who is passionate about delivering high-quality software and user experience. We are seeking a person who is eager to iterate and automate QA processes while also patient enough to test things thoroughly as a key member of a tightly-knit development team.
We work in a highly competitive international environment where we want our customers to have a smooth and enjoyable digital experience. This means we need to be in the forefront of user experience, design and implementation. We build our products to support multiple regions, languages, currencies and user personas.
Main responsibilities:
Test software to assure quality of new and existing functionality on various applications and platforms.

Test and verify appearance, functionality and performance.

Identify, document, and review defects with development teams.

Design, implement, and maintain a suite of automated tests using modern tools and techniques.

Review and interpret software requirements into traceable test plans and test cases.

Work closely with developers and designers to drive rapid resolution of identified issues.
Qualifications:
Bachelor's Degree in Computer Science or comparable education.

Testing and/or development experience is preferable, but not mandatory.

Good foundation in JavaScript/TypeScript, preferably React.

Familiarity and interest in current browser and mobile technology.

Passion for troubleshooting and problem solving.
Highly desired characteristics:
Open-minded and positive team player.

Dependable professional with a good eye for detail.

Ability to work independently as well as with different roles (developers, product owners, customers, project managers, designers, etc.).

Someone who takes initiative and strives for continuous improvement.
For further information please contact:
Þórir Ólafsson, Director Digital Development, thoriro@icelandair.is
Auður Sigvaldadóttir, People Consultant, audursi@icelandair.is
The application deadline is May 30, 2021. Please keep all application documents in English, if possible and apply via the link here.
---
Sækja um starf
Upplýsingar fyrir umsækjendur
Please keep all application documents in English, if possible and apply via the link here.