Software Engineers (multiple positions)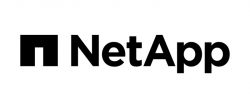 Do you want to take part in building the true cloud concept for Microsoft, Google and Amazon?
Want to work in an international environment?
We are seeking people with varying experience to join our NetApp Iceland team – whether you are starting out or a veteran. Help us build Azure NetApp Files and Cloud Volumes, in close collaboration with Microsoft and Google.
As a developer you will use your C#, Golang or Java skills to improve Cloud Volumes. You will work on challenging integration problems, scaling our solution to work in a global environment, and have an opportunity to influence the way we do things.
You will be comfortable working in a friendly, team-focused environment.
We offer an opportunity to work in a modern development environment with industry giants.
It's great if you have experience with containers or Kubernetes, Cloud Native development or interactive rebasing with Git. If not, we still want to hear from you!
About NetApp
We hire talented people and support them to do what they do best. We take pride in offering an exciting and innovative workplace, with opportunities to grow no matter where you are at in your career. Looking after our people is an important part of how we do business. NetApp is a Fortune 500 Company consistently rated as one of the world's best places to work.
Working for NetApp you will:
Be rewarded with competitive salaries and bonuses

Directly shape and influence the future of cloud

Take advantage of 5 volunteer days each year

Participate in the employee stock purchase program

Work with a fun, talented and diverse team
---
Sækja um starf
Upplýsingar fyrir umsækjendur
We would love to hear from you. Apply here.
Further information about positions available at NetApp Iceland: Sarah Cushing, Human Resources Manager for NetApp Iceland, sarah.cushing@netapp.com.
Learn more at: cloud.netapp.com