Software Engineer – DevOps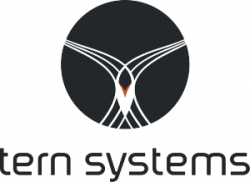 Opportunities at Tern Systems
We seek motivated and skilled individuals for the following position:
Software Engineer – DevOps
As a Software Engineer you will have a DevOps mentality, focusing on the maintenance and health of systems in live operation. Working as a part of a new team developing software changes in C++, measuring system health and maintaining a proactive relationship with operational staff at customer location.
You will be responsible for providing technical support to customers as well as participating in development of new features and system updates.
Minimum qualifications:
• BSc or higher education in Computer Science or a related technical field
• Strong object oriented programming skills, ideally with C++
• 3years or more work experience in software development
• Proven success working in a collaborative, team-oriented environment
• Some experience working with Linux
• Good debugging and and troubleshooting skills
• Good communication skills and willingness to be customer oriented

Preferred qualifications:
• High level Linux experience
• Experience developing high availability systems
• Experience developing within a distributed system

---
Sækja um starf
Upplýsingar fyrir umsækjendur
Tern Systems provides mission critical Air Traffic Control solutions for customers in Europe and Asia.
For more information see http://www.tern.is/career