Software Engineer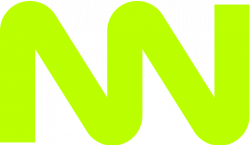 Running Tide is an ocean technology company built to tackle humanity's most urgent challenge: climate change. We build cutting-edge solutions that integrate engineered and biological systems to remove CO2 from the atmosphere, restore ecosystems, and secure food systems. Our multidisciplinary team of world-class scientists, engineers, and maritime operators is working as fast as possible while the world is burning.
Running Tide is looking for a Software Engineer.
You Will:
– Contribute to Running Tide's efforts to quantify how much CO2 our systems capture and iteratively improve
– Work closely with our mechanical engineers to measure inputs and monitor our manufacturing equipment
– Build frontend applications for visualizing our carbon capture process
You Have:
– A desire to fight climate change
– 5+ years of experience writing production-level NodeJS & React code
– Managed, designed, and/or optimized databases
– Experience with cloud platforms like GCP
Bonus:
– Worked as part of a distributed team
– Worked with RaspberryPi or Arduino
– Worked with sensors
– Developed APIs
We have locations in Portland, Maine and Reykjavik, and a distributed team across the United States. You will have access to our offices in Reykjavik, or can decide to work mostly remote. Occasional travel to meet your colleagues in other locations is likely.
Our teams operate with utmost persistence. We are tackling the world's most difficult and important problems, and we are unwavering in our motivation to find a solution. At our core, we are innovators driven to do "more good" rather than "less bad" in the world.
Running Tide is committed to building a diverse team, bringing as many possible perspectives to bear on the unprecedented challenges facing our planet. We are committed to building an inclusive environment where people of all backgrounds can come to do their best work.
---
Sækja um starf
Upplýsingar fyrir umsækjendur
Please apply through the link.