Software Engineer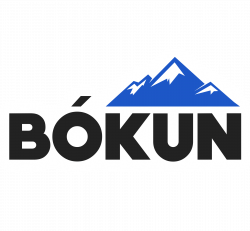 Bokun, a fast-growing subsidiary of Tripadvisor Inc., is a leading reservation system and marketing platform for tours and activities operators globally that enables them to streamline their back-end operations and connect to an ecosystem of online travel websites to grow their business.
Why join us?
You are passionate about technology and comfortable in an international and agile environment? You're ready for the challenge of a SaaS service for thousands of B2B customers and handling millions of traveler bookings?
You will join a dynamic and agile team located in Reykjavík, Iceland. You will be involved in an international organization that empowers its employees and cares about their career.
What you will do
You will work in a team environment in the design and implementation of our web products. We are looking for someone who is excited to learn and improve his or her skillset in the ever-evolving medium of the web. The ideal candidate is a creative thinker with experience in user experience definition and user interface design & implementation. You will code! Most of our engineers release code to production every few days as we release small and often. Help shape the future front-end architecture behind a rapidly-growing business. Develop and test across multiple browsers, platforms, and devices, including smartphones and tablets. Support the wider Engineering team with front-end expertise.
Requirements
Computer Science degree or equivalent experience. Excellent troubleshooting skills. In-depth knowledge of JavaScript, CSS, and HTML. Experience with React or a similar framework. Willingness and ability to take on new technologies. You don't need to have experience with everything listed here but you do need to be hungry to learn. You are confident about speaking in English with your foreign colleagues.
We appreciate experience with:
Typescript
Mobile app development
GraphQL and Apollo
JavaScript unit testing with Jest (or similar).
Webpack
Java or C#
Git
What do we offer?
Being part of a fast-growing global B2B SaaS company in Reykjavík.
Attractive salary & bonus based on performance, Restricted Stock Units.
Cool and cozy offices located in central Reykjavik.
Flexible hours, work from home when needed.
Darts, video games, board games, and beer on tap in the office.
---
Sækja um starf