Software Development Manager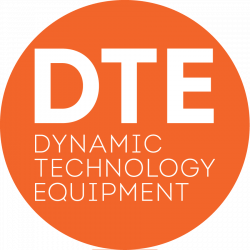 DTE
26. Aug 2020
Fullt starf
DTE is looking to hire a passionate and business outcome driven head of development with exceptional development credentials. The right candidate must be a strong written and verbal communicator capable of switching between management activity and being 'hands-on' with development.
This is a new and an exciting position at DTEs headquarters in Reykjavík Iceland where you will be joining a team of industry innovators and pioneers, building a next generation ai powered real-time data analytics platform in the cloud that communicates with DTEs new state-of-the-art automated production analyzers for the metal industry.
Role & responsibilities
Working closely with senior management to help shape DTEs future digital vision and strategy
Project management and supporting the development team
Creating development plans, setting deliverables and expectations
Creating and managing a fully automated test driven environment maintaining code review practices and documentation standards
Initially responsible for maintaining the overall data infrastructure
Leads by example, performing 'hands-on' backend development work
Desired Experience
Track record of success in managing and/or leading software development projects
Test Driven Development environment with Continuous Integration
Agile and Lean methodologies
Python, API development, Apache Spark, SQL relational databases, Gitlab, Kubernetes & Docker or similar
Real-time message driven architecture (Apache Kafka)
A plus if experienced with ROS and/or industrial hardware
Other
Must be able to set and stick to deadlines while maintaining good team morale
Must be business-aware, self motivated and highly organized
Must be a skilled communicator with a customer centric focus
Works well under "start-up" pressures, sets the working "tone", and is capable of being flexible within a rapidly changing innovation environment.
Degree in Computer Science or Software Engineering or has a very long experience within software development
---
Sækja um starf
Upplýsingar fyrir umsækjendur
For more information please contact Kristján M. Gunnarsson at TeqHire, at kristjan@teqhire.com or by phone (+354) 6162039 or Apply Here
Application deadline is September 10th.