Software Development Leader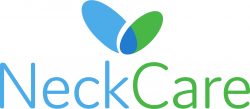 JOB DESCRIPTION: To lead the software development efforts within the NeckCare Research and Development team.
Main Responsibilities: As the lead software engineer, you will lead software development from initial concept, design, and functional specification to completion. You will develop and execute against software development plans and cooperate with electronic and mechanical engineers for on-time delivery of product development projects. You will manage the continuous improvement process within the software and product life cycle in line with the requirements defined through post-market surveillance. As a part of a medical device company, you will be responsible to ensure compliance to the medical device regulations throughout the development process as well as post-market. You will report directly to the executive management on project status and progress.
Knowledge and Experience:
Relevant experience in Software Development and have skills in the use of C#, C++, Java, and SQL.
Experience in web-app development Full Stack JS and familiarity with frameworks like Electron, Ionic and Cordova.
Experience in the development of an intuitive and attractive user interface.
Team leadership qualities are considered a bonus and offer opportunities for personal and career development in a growing organization.
Experienced to work cooperatively with others, continually reviewing objectives and priorities, and accepting collective responsibility.
Ability to communicate effectively, orally and in writing at all levels and in a variety of styles and settings.
ABOUT NECKCARE:
NeckCare (www.NeckCare.com) is the developer of a high-tech and patent protected medical solution designed to objectively assess the neuromuscular control and mobility of the cervical spine. The NeckSmart system is designed to assist the clinician in assessing the level of impairment suffered due to injury of the cervical spine and helps define the optimal clinical pathway to recovery. The solution is expected to be used in a clinical setting as well as in the home environment of the user (Telerehabilitation). Intuitiveness for clinician and user friendliness for the user are key priorities in the design requirements. The system provides feedback in the form of comprehensive clinical reports and ad-hoc audiovisual triggers that inform user and clinician about the progress in rehabilitation.
---
Sækja um starf
Upplýsingar fyrir umsækjendur
If you are interested contact the company CEO by sending him email at TG@NeckCare.com