Software Developer – Front End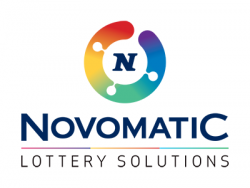 Software Developer – Front End
If you have the passion and enthusiasm for developing products for use in challenging environments we may have an exciting opportunity for you. The Software Developer participates in new product development where performance, scalability, security and quality is of utmost importance. You will work with a large scale JavaScript codebase following a Micro Frontends Architecture. You will be contributing to multiple Web Applications, Games and Widgets and be working as part of an Agile Software Development team. We are looking for individuals with solid software engineering experience.
YOUR TASKS
> Design and development of NLS Product Software
> Participate in design and architecture discussions
> Create and maintain unit tests and other automated tests
> Take part in code reviews
> Participate in professional knowledge sharing with peers
> Contribute to NLS' work processes to ensure continuous improvement of
quality and efficiency
> Assist in project and release planning
YOUR PROFILE
> Degree in Computer Science / Software Engineering or equivalent
> Solid understanding of frontend technologies such as JavaScript, HTML, CSS, HTTP, cookies, caching and security
> Experience with Web Frameworks and tools such as React, SASS, Knockout, Webpack and NPM
> Passion for writing testable code
> Experience working with REST APIs and other documented APIs
> Experience working with Service Oriented Architecture and Microservices
> Linux/Unix fundamentals and comfort working from the command line when needed
> Organized and disciplined work ethic
> Excellent communication and teamwork skills
OUR OFFER
We offer you a challenging role in a successful and innovative company. We offer you a welcoming work environment with a committed and international team of employees from Serbia, Austria, Spain, and Iceland. We promote a friendly and lively atmosphere where responsibility, cooperation and team spirit are highly valued.
ABOUT US
Novomatic Lottery Solutions is a part of the NOVOMATIC Group of companies, one of the largest integrated gaming groups worldwide. Novomatic Lottery Solutions is therefore able to draw on the vast knowledge and experience of some of the most successful players in the gaming and lottery world. It is our objective to deliver the most innovative solutions that will render industry-leading returns to good causes in an ethically responsible way. We will deliver new content, new solutions and new standards to the world of lotteries.
---
Sækja um starf
Upplýsingar fyrir umsækjendur
Please submit your resume in the English language. All applications will be handled with confidentiality. Only shortlisted candidates will be contacted.