Software Developer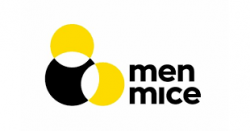 Challenge yourself every day by building diverse, interesting and relevant enterprise-level software products.
Responsibilities:
• Developing high-quality software, working in an agile environment
• Writing maintainable, high quality code
• Writing automatic unit and integration tests
• Participating in scrum activities, design meetings and code reviews Skills and experience
• Strong problem-solving skills
• Good communication and team working skills
• Good English skills, both written and spoken
• Knowledge of DNS, DHCP, IPv6 or other networking technologies is an advantage, but not required
• Programming languages and technologies used include React, Typescript, C++, Python, MSSQL, PostgreSQL, Git, Azure DevOps, Cypress, Docker and Kubernetes, amongst many others. Having prior experience with any of these technologies is beneficial, but please don't hesitate to apply if you think you are a good candidate for the job.
• Degree in Computer Science, Software Engineering or equivalent
---
Sækja um starf
Upplýsingar fyrir umsækjendur
Applications should be completed at www.intellecta.is. Please attach a CV with an introduction letter.
The closing date for applications is October 19, 2021. Further information can be provided by Torfi Markússon (torfi@intellecta.is) and Helga Birna Jónsdóttir (helga@intellecta.is) at Intellecta, tel + 354 511 1225.
All applications are strictly confidential and will be answered.