Software developer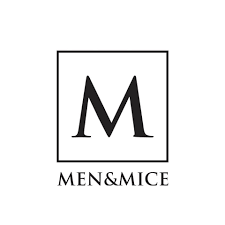 Challenge yourself every day.

Men&Mice is searching for talented Software Developers, with a passion for solving diverse and interesting problems, to join the development team.

Responsibilities
Developing high quality software, working in an agile environment

Writing maintainable, high quality code

Writing automatic unit and integration tests

Participating in scrum activities, design meetings and code reviews

Skills and experience
Degree in Computer Science, Software Engineering or equivalent

Strong problem solving skills

Good communication and team working skills

Good English skills, both written and spoken

Knowledge of DNS, DHCP, IPv6 or other networking technologies is an advantage

Programming languages and technologies used include React, Typescript, C++, Python, MSSQL, PostgreSQL, Git, Azure DevOps, Cypress, Docker and Kubernetes, amongst many others. Having prior experience with any of these technologies is beneficial, but please don't hesitate to apply if you think you are good candidate for the job.
We offer:
Opportunity to work with Fortune 100 companies including Microsoft, Intel, FedEx, and AT&T

Strong product with a global presence

International, high-performing and flexible work environment

Opportunities for professional development

You will join a great team of experienced developers

Competitive salary

Based in Men&Mice's global headquarters in Kopavogur, Iceland

About Men&Mice
We see ourselves as leaders in sustainable networking through enabling enterprises to stay efficient, connected and secure with our world-class overlay solution. We believe in constant innovation, exceeding our customers' expectations and investing in our people, products and services. Our mission is to develop technologies and innovations that help our customers stay in control of their networks. We make our customers' lives simple.

Men&Mice is continuously recognized for its innovation and reliability: Microsoft Partner Award in 2019, with the Men&Mice solution as the only 'Microsoft-preferred' DDI solution on the Azure Marketplace; prestigious awards from Creditinfo multiple years running and was named "Most Innovative Company" in 2019.
---
Sækja um starf
Upplýsingar fyrir umsækjendur
Applications should be completed at www.intellecta.is. Please attach a CV with an introduction letter. The closing date for applications is November 18th, 2020. Further information can be provided by Torfi Markússon (torfi@intellecta.is) and Hafdís Ósk Pétursdóttir (hafdis@intellecta.is) at Intellecta, tel + 354 511 1225. All applications are strictly confidential and will be answered.