Software developer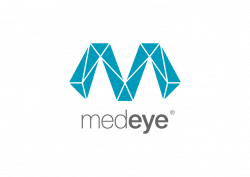 MedEye
6. Jun 2019
Fullt starf
MedEye is a medication safety suite for hospitals and health care institutions, which enables a simpler, faster and safer medication verification process – helping hospitals to increase quality, reduce costs, and save lives.
MedEye is looking for an experienced programmer to join a team of skilled software developers and medication safety experts.
Qualifications:
Degree in Computer Science / Software Engineering or equivalent.

Solid programming skills and the ability to write high quality and maintainable code.

Good problem-solving skills and initiative to support our customers.

Good communication skills and positive mindset.
Bonus points:
Experience with micro services and cloud hosting.

Experience with integration implementations.

Experience with hardware and embedded systems.

Experience within the health care industry.
---
Sækja um starf
Upplýsingar fyrir umsækjendur
Applications and CV shall be sent to Áslaug Bjarnadóttir, Development Manager, aslaug@medeye.com.