Software Developer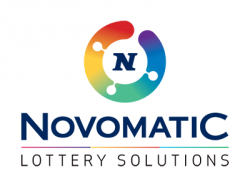 Novomatic Lottery Solutions (NLS) in Iceland is looking for talented individuals with a passion for software development who are interested in continuously learning new things. Software Developers at NLS Iceland participate in analyzing, designing, programming, documenting, testing, and installing NLS's gaming solutions. They also take part in new product development, in which performance, scalability, security and quality is highly important. Software development teams at NLS practice Agile Software Development, where shared responsibility, cooperation and team spirit are valued
Duties include
Writing maintainable, high quality software.
Supporting NLS customers' production environments.
Creating and maintaining unit tests and other related automated tests.
Participating in code reviews.
Participating in professional knowledge sharing with peers.
Assisting in project and release planning.
Required qualifications
Degree in Computer Science / Software Engineering or equivalent.
Knowledge in backend development like Java and/or Node.js
Knowledge in standard front end technologies like JavaScript, CSS and HTML.
Organized and disciplined work ethic.
Strong initiative and problem solving skills.
Solid English skills, both written and spoken.
Excellent communication and teamwork skills.
Ability and willingness to travel on site to our clients.
Interest to learn as well as share knowledge and ideas with co¬workers.
NLS promotes a friendly and lively atmosphere where team spirit is highly valued. If you have the passion and enthusiasm for software development we may have an exciting opportunity for you.
NOVOMATIC Lottery Solutions is therefore able to draw on the vast knowledge and experience of some of the most successful players in the gaming and lottery world. It is our objective to deliver the most innovative solutions that will render industry-leading returns to good causes in an ethically responsible way. We will deliver new content, new solutions and new standards to the world of lotteries
---
Sækja um starf
Upplýsingar fyrir umsækjendur
Please send your resume in English before the 1st of July 2017. Only resumes in English will be evaluated.