Senior Software Engineer (multiple positions)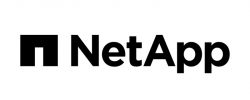 Job Summary
As a Senior Software Engineer, you will work as part of a team responsible for building software defined storage solutions and cloud storage solutions. You will lead, design, develop and test storage and data management services to be deployed as containers in Kubernetes, and work with the likes of Microsoft, Google and Amazon.
As part of the Research and Development function, the overall focus of the group is on competitive market and customer requirements, technology advances, product quality, product cost, and time-to-market. Our software engineers focus on enhancements to existing products as well as new product development.
Job Requirements
Understanding of cloud technologies, containers, orchestration frameworks like Kubernetes.

Experience with working in any of the public cloud providers like Azure, GCP or AWS.

Knowledge in virtualization technologies, cloud solutions, systems architecture and design.

Strong programming skills in C#, Go or Java.

Systematic problem-solving approach, coupled with strong communication skills, and a sense of ownership and drive.

Strong aptitude for learning new technologies.
About NetApp
We hire talented people and support them to do what they do best. We take pride in offering an exciting and innovative workplace, with opportunities to grow no matter where you are at in your career. Looking after our people is an important part of how we do business. NetApp is a Fortune 500 Company consistently rated as one of the world's best places to work.
Working for NetApp you will:
Be rewarded with competitive salaries and bonuses

Directly shape and influence the future of cloud

Take advantage of 5 paid volunteer days each year

Enjoy a flexible working environment, and a focus on employee health and wellbeing

Participate in the employee stock purchase program

Work with a fun, talented and diverse team
---
Sækja um starf
Upplýsingar fyrir umsækjendur
We would love to hear from you. Apply here.
Further information about positions available at NetApp Iceland: Sarah Cushing, Human Resources Manager for NetApp Iceland, sarah.cushing@netapp.com.
Learn more at: cloud.netapp.com