Senior Software Engineer – Java, Kotlin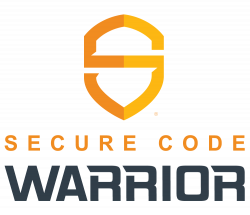 Who's Secure Code Warrior?
We're a hyper-growth cyber-security company driven by our purpose of making the world's coders more secure.
With our online secure coding platform, we train and equip software developers to be the first line of defence in their organizations, empowering them to think and act with a security mindset every day. They want to ship secure code with confidence – and we give them the skills and knowledge to do it!
With a recently secured $US48 million in Series B funding, and customers including some of the world's most well-known banks and telecommunications companies, we're now looking for the Marios to our Luigis, the pepper to our salt, and the Chewbaccas to our Hans Solos to join our global team of Warriors.
You will be working in and on a continuous delivery environment, elaborating solution architectures, and building our products. You want to work in a place where your passion for building valuable quality, performant, and secure software is harnessed. You'll coach others in the team and share your knowledge and experience to help others be their best. You'll take the initiative in continual improvement – whether it be in the better use of tools and infrastructure, enhancing processes, upskilling yourself and others, or reducing complexity in the implementation.
What will I do?
Engineering team uplift
Product delivery
Evolve systems architectures
DevSecOps
Collaborate with others in organisation
What are we looking for?
5+ years scalable JVM experience, including with Java 8+ and/or Kotlin
Solid agile/lean/devops experience
Polyglot programmer
Experience in building distributed systems with Web UIs, and REST and/or GraphQL APIs
BONUS: Desktop GUI development (IDE plugin)
Why Work at Secure Code Warrior
You're joining us at an exciting stage in our journey, and are key to our future success. You'll have the opportunity to create impact, deliver on your ideas, and use your spark, experience and expertise to help us live long and prosper.
Warriors have full flexibility. We appreciate that you'll do your best work when you're rested and energized. With our business operating globally, there's no 9-5 grind at Secure Code Warrior. You're encouraged to work the days, times and in the way that suits your best. We also offer generous leave and work from home options so you can make work work for you.
Finally, we're a tight-knit team that values humility, diversity, giving back to the community and to each other. Giving back is key to being a Warrior, and we do what we can to make the world a little bit brighter as we work to make it more secure.
Sound like a good fit for you? If you'd like to join us, apply now!
---
Sækja um starf
Upplýsingar fyrir umsækjendur
Secure Code Warrior's Reykjavik office is at Katrínartún 4