Senior Software Engineer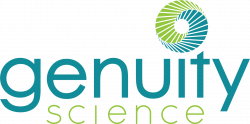 Genuity Science (Iceland) ehf, is looking for an experienced software engineer to join a Research Platform Team, developing the companies world-leading genomics platform services. We are looking for a person that will help us deliver value to our customers and end-users as quickly as possible, while increasing quality and security.
Responsibilities:
• Work with the Research Platform team, internal and external users to maintain and improve current services.
• Research and recommend new technologies and services to help advance the Research Platform.
• Contribute to the culture of strong software engineering practices.
Qualifications:
• B.S./M.S. in computer science, bioinformatics, engineering or in a related field.
• Proficiency in one or more of Python, Ruby, Java, Groovy or the Scala programming language.
• Strong experience in designing and implementing high performance and secure full stack solutions.
• Experience with Docker, Kubernetes and cloud solutions (AWS, Google Cloud)
• Works well within a team and enjoys constructive collaboration
Extra credit for having experience in the following:
• Big-data architectures (Spark, Hadoop) and/or HPC load-distribution systems (e.g. Slurm, SGE)
• Bioinformatics
Our tech stack includes:
Docker and Kubernetes
Terraform
AWS
Gitlab
Python, Golang, Java, Ruby and Javascript
GOR, Spark, JupyterHub, R, Pandas
Prometheus, Grafana, ELK and Datadog
Sentry
Postgresql
Ansible
Genuity Science is a wholly-owned subsidiary of US biotechnology company, HiberCell. Genuity Science is using world-leading genomics and machine learning to map the causal biology of disease and accelerate the development of better medicine. The hybrid platform enables us and our partners to go from data to insights to impact with unrivalled power and efficiency, generating, validating and applying insights on virtually any disease to create novel drugs, diagnostics and tools for clinical care. Our capabilities span deeply phenotyped population genomics cohorts, CAP-accredited sequencing and comprehensive omics, world-renowned bioinformatics, and pioneering, validated and peer-reviewed AI/ML. Through our offices in Boston, Dublin and Reykjavik we put this platform to work for our global biopharma and life sciences partners and the patients they serve.
---
Sækja um starf
Upplýsingar fyrir umsækjendur
Applications can be sent to https://genuity-science.hirehive.com/job/86061/senior-software-engineer or hknudsen@genuitysci.com.