Senior Software Developer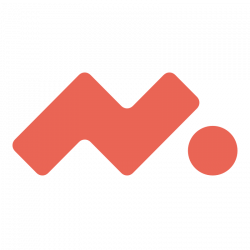 Meniga
16. Nov 2018
Fullt starf
As a Senior Software Developer you will play a key role in developing Meniga's products.
If you are a hardworking, experienced developer that enjoys writing beautiful code in a dynamic environment we have the right opportunity for you.
We're looking for experienced software engineers to take a lead role in core development and customer integration projects.
As a core developer, you will serve as a key contributor to the development of our world class online banking solutions.
A Software Engineer needs to have the following qualities:
• Excellent working knowledge of C#, ASP.NET and MS SQL Server
• 5 years' experience in software development
• Degree in computer science, software engineering or equivalent
About Meniga
Our company Meniga is a global leader in white-label digital banking solutions. Our award-winning products enable the world's largest financial institutions to dramatically improve their online and mobile digital environment, enriching the customer experience of over 65 million digital banking users across 30 countries in Europe, North America, Asia and Africa.
Meniga has developed a framework for next-generation digital banking around advanced data consolidation and enrichment, meaningful customer engagement and new revenue opportunities.
Meniga was awarded "Best of Show" at Finovate Europe, in 2011, 2013, 2015 and 2018, "Best Company" at European FinTech Awards 2017 and was featured on FinTech50 in 2014, 2016 and 2017. We employ over 100 people and have offices in London, Reykjavik, Stockholm and Warsaw.
We are hiring for several different positions
---
Sækja um starf
Upplýsingar fyrir umsækjendur
Please apply before 3rd of December 2018