Senior Mobile Developer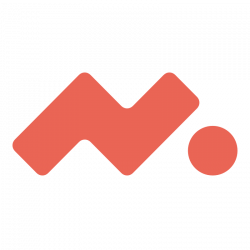 Meniga
9. Jul 2019
Fullt starf
Meniga is looking for a senior mobile developer to join the team that builds our award-winning mobile app. We are currently re-evaluating our current app code and experimenting with new exciting technology so there are some fun times ahead for those who like to have a say in how things are done.
You will be interacting with other engineers, product managers and other teams every day, where you apply excellent communication skills in an agile working environment. You need to be a strong problem-solver, proactive and organized with the ability to work in a fast-paced environment providing consistent, high-quality output. We appreciate the curious types that seek to continuously learn new skills and are constantly trying to improve, whether it's the code, the tests, the user experience or just the way we work as a team.
Although most of the work is on one of Meniga's core products, there may come a time where we need to help a client out, either remotely or on site.
We are looking for someone that:
Has 5+ years of experience as a mobile developer, preferably Android
Extra bonus if you have Flutter experience
Has experience building adaptive UI for phones and tablets
Is an expert on automatic testing and test-driven development
Has experience of working in a Scrum team, preferably a distributed one
Is open to learning new things and isn't afraid to jump into the deep end
Knows software development patterns like Redux and providers etc
We seek candidates who are highly motivated, great at problem solving and have a passion for designing, implementing and supporting great products. If you have a desire to be challenged, solve problems and stay on top of the latest technologies and frameworks please come and join the team.
---
Sækja um starf
Upplýsingar fyrir umsækjendur
Please visit our website for more information and other job openings.