Senior Front End Developer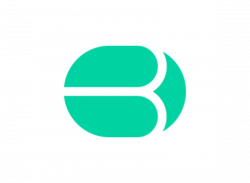 Beedle
27. Jul 2020
Fullt starf
We are looking for talented and passionate Front end developers to join our core team
At Beedle we are developing high quality education solutions built with-in Microsoft 365 apps on Azure Cloud. We are a certified Microsoft Education partner, using the latest Microsoft technologies and working closely with various Microsoft teams.
The Headquarter of Beedle is in Höfðabakki 9 Reykjavík and you will be working in the core team, building educational solutions for global markets and interacting with team members in other countries. Corporate language is English.
This is a really exciting time to join the Beedle team as we are in our early stages building the software and every member has an opportunity to influence the product direction for the future.
Requirements:
• 5+ years of experience with React or another modern JavaScript framework (React/Vue/Angular)
• Ability to write good quality ES6 code
• Good understanding of HTML/CSS standards
• Experience with source control systems such as Git
• Experience with Scrum/Agile development methodologies
• Good communication and interpersonal skills
• Team player with good collaboration skills
• Open-minded and willing to learn
• Good grasp of English
Desirables:
• Experience with Typescript or other JavaScript type system (Typescript, Flow, Dart)
• Experience with Webpack or other JavaScript build systems (Webpack, Gulp, Rollup, Browswerify)
• Experience with O365 development (including Microsoft Graph APIs)
• Experience with test automation
• Experience in transforming great designs into great UIs
• Experience with Azure DevOps or other agile tools
• Certified and/or experienced scrum-master
• Back-end skills are a plus (full stack developer)
Application and CV can be either in Icelandic or English. We look forward to receiving your application!
---
Sækja um starf
Upplýsingar fyrir umsækjendur
Please apply here on alfred.is or send your application with CV to Guðmundur Helgi Axelsson, CTO, by email at gudmundur@beedle.co
Application and CV can either be submitted in Icelandic or English. We look forward to receiving you application!