Senior DevOps Engineer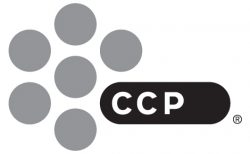 CCP
3. Sep 2018
Fullt starf
Senior DevOps Engineer
CCP is looking for a Senior DevOps Engineer to join its No-ops team.
As a Senior DevOps Engineer you will take part in developing new cloud-based infrastructure, as well as helping to migrate existing systems into cloud-based services. This will involve writing automation and management tools used by internal development teams to deploy and manage their products.
The ideal candidate will have some experience in front end development in ReactJS or similar for developing tools for system management.
Required:
BS/MS in Computer Science, Software Engineering or a similar field, or at least 5 years working in a similar position
Experience with Linux as a cloud-based OS as well as provisioning and configuring various Linux based services such as nginx, application servers and databases
Experience with Docker and Docker orchestration systems such as Kubernetes
Experience in at least two programming languages, one of which must be either Go or Python
Willingness to migrate extant knowledge to Go programming
Experience in at least one Infrastructure as Code DSL, preferably CloudFormation or Terraform
Experience in deployment scripting, e.g. Travis, CodeBuild, Jenkins or TeamCity
Experience with build scripting in Make or Cmake or similar
Experience with AWS core systems, EC2 and VPC networking
Good to have:
Experience developing Kubernetes control software components
Experience with github hooking or similar
Experience in managed AWS systems like DynamoDB, Lambda, API Gateway
---
Sækja um starf
Upplýsingar fyrir umsækjendur
All applications must be submitted in English.