Senior Backend Engineer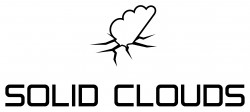 Location. Reykjavik- Iceland (relocation package included).
Job description: Solid Clouds is looking for an experienced backend engineer to join its team in designing and maintaining a scalable restful cluster that could service millions of users.
You are: Driven to success by finding solutions, working independently and staying informed of current industry trends.
You will: Be given the opportunity to design the system from the ground up by migrating the current single server proprietary protocol to a more scalable service and become an integral part of a growing company.
You have 3+ years of industry experience with: – REST APIs and services. – Designing scalable services. – NoSQL databases. – Publish – Subscribe Architecture – Service Discovery – Test driven development – Unity 3D experience would be a plus
A keen interest in massively multiplayer online games, in particular the strategy variants is a plus.
About us: Solid Clouds aims to be a leading MMORTS developer. We are currently developing our first title, Starborne: Sovereign Space. Our intent is to raise the bar of the genre both in terms of game mechanics and aesthetics.
---
Sækja um starf
Upplýsingar fyrir umsækjendur
For further information or applications please contact addi@solidclouds.com.