Senior Software Developer/Data Engineer to build AI data pipelines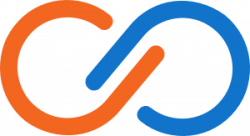 Lucinity is a SaaS startup in Reykjavík and New York using Human AI to Make Money Good. Our AI-based anti-money laundering platform helps banks uncover criminal activities in their data while explaining what it finds and how. Do you want to shine a light on dark finance?
About you
You are an exceptional senior software/data engineer that will build the Lucinity core AI behavior detection platform. You will be a part of a team of stars that develops our API's, support data analysis, acquisition, modelling, and integration with our AI models. You will also work extensively with our data scientists to determine their data needs, map client data to the Lucinity data model, and make our magic work at scale.
Focus:
Write a lot of Python code for data processing workflows and prepare documentation
Share knowledge and feedback with others
Evolve our AI pipeline platform architecture

Key Challenges:

Distributed computing for parallelism and load balancing
Making detection development and execution efficient
Standardization of data constructs and re-usable data frames for processing
Working with large datasets (millions of records) in real-time and batch

Skills & proficiencies

Relevant experience, software development, or data engineering
Bachelor's degree in Computer Science, or equivalent

---

Sækja um starf

Upplýsingar fyrir umsækjendur

Hit Sækja um starf to apply for the position