Quality Assurance Engineer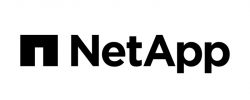 Job Summary
NetApp Iceland is looking for a talented QA Engineer who thrives as part of a high-performance team tasked with finding creative solutions to the most profound data challenges customers face. Wielding cutting-edge technologies, you will help create new products and services that bring NetApp's data fabric to every application, anywhere.
You are responsible for the development, delivery, and support of the Cloud Solutions that we bring to market. No problem is too big or too small, and you are always willing to learn and take on new challenges.
Job Requirements
Design and develop reliable, scalable and maintainable test automation to validate complex features.

Drive test effort from planning and organization, to execution and delivery.

Communicate and collaborate with the engineering teams to develop automation processes and plans.

Collaborate with developers to diagnose, debug, and perform root cause analysis of issues and defects.

Work on additional tasks and responsibilities that will contribute towards team, department and company goals.

Work collaboratively within a team environment of other engineers to meet goals and high-quality standards.
About NetApp
We hire talented people and support them to do what they do best. We take pride in offering an exciting and innovative workplace, with opportunities to grow no matter where you are at in your career. Looking after our people is an important part of how we do business. NetApp is a Fortune 500 Company consistently rated as one of the world's best places to work.
Working for NetApp you will:
Be rewarded with competitive salaries and bonuses

Directly shape and influence the future of cloud

Take advantage of 5 paid volunteer days each year

Enjoy a flexible working environment, and a focus on employee health and wellbeing

Participate in the employee stock purchase program

Work with a fun, talented and diverse team
---
Sækja um starf
Upplýsingar fyrir umsækjendur
We would love to hear from you. Apply here.
Further information about positions available at NetApp Iceland: Sarah Cushing, Human Resources Manager for NetApp Iceland, sarah.cushing@netapp.com.
Learn more at: cloud.netapp.com