Quality Assurance & Technical Support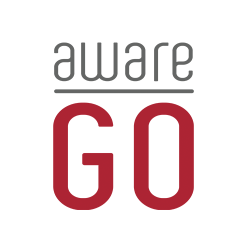 AwareGO is a young and innovative software company, with headquarters in Reykjavík and offices in Prague and the US, dedicated to improving cyber security awareness for safer workplaces.
We use the tools and techniques of the advertising world to create short storydriven and effective cyber security videos and offer a state of the art learning management software to deliver these lessons to our global customers.
Due to recently acquiring two large international clients and our constant drive for excellence we are looking for new people to join our team of awesome professionals. If you love working in a start-up environment and have a growth mindset, AwareGO is the place for you.
We need a technical person, preferably with a background in software development, to be responsible for our quality assurance program and give technical support to our internal team and external customers.
Responsibilities include:
● Our quality assurance processes
● Testing and verifying new features and bug fixes
● Working closely with our customer onboarding/support department
● Problem solving and coming up with solutions that make our products and service better
Who are you?
● A person with at least 3 years experience in a technical role
● Independent hard worker with a growth-mindset
● Customer centric
● Naturally curious problem solver with a positive attitude
● Smart and creative. You'll be working in a technical environment!
● Able to work independently but also works well with other
● Someone who appreciates Dad jokes
This job might be for you if you have:
● Solid experience in software testing
● Experience with IT, Cyber Security, Tech, UX/UI, Games, etc
● A Bachelor's Degree in Computer Science, IT, Design, or other related degree; or equivalent combination of education and experience
● Written and verbal fluency in English (mandatory)
● Exceptional communication skills
● Strong analytical and organizational skills, with a systematic approach to problems
● Business oriented mindset in order to deliver and increase results
● Experience recognizing bugs and errors and spotting ways to improve software.
● Interest in building technical skills and learning about HTML, CSS, APIs and more
You know you are doing a good job when:
● There are few bugs that make it to production
● Technical issues are solved, keeping the customers happy
● You find solutions to make our service better
What you'll get:
● Competitive salary
● Opportunities for development within a successful SaaS company
● Startup environment: small and growing office in Iceland
---
Sækja um starf
Upplýsingar fyrir umsækjendur
If this applies to you and you are interested in joining our team, please send us your details here before September 7th 2020.
Stay safe! Want to know more about AwareGO? Go to AwareGo and find out what we're all about!
We create an inclusive culture where everyone can be valued for who they are and in which individual differences and the contributions of all our employees are recognised and valued.
Our recruitment, selection and assessment process will be based entirely on skills and competancies of the specific roles and appointments.
Our recruitment, selection and assessment process will be based entirely on skills and competancies of the specific roles and appointments. It will be transparent and based entirely on merit.
This hiring process is in collaboration with our partner Geko - Specialistis in Innovation Talent, who are handling the end-to-end process for AwareGo.
Applications will not be accepted at this stage from agencies, 3rd party supplier or other sources where a fee may be due for the introduction of a candidate or profile.
Additional information can be requested by contacting kathryn_awarego@geko.is