Quality Assurance Specialists/Software Tester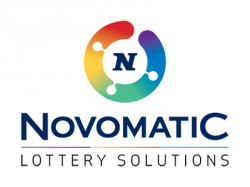 Novomatic Lottery Solutions (NLS) in Iceland is looking for individuals with solid experience and interest in software testing and a strong focus on quality.
A QA Specialist at NLS is responsible for software testing activities within their team. QA Specialists at NLS work in cross-functional teams with developers and a Scrum Master to deliver reliable systems according to our customers' needs. QA Specialists perform continuous testing throughout the development process in order to support the quality of the software being built. The teams practice Agile Software Development, where shared responsibility, cooperation and team spirit are valued.
Your TASKS
Writing, maintaining, and following test plans and reporting on testing progress.
Participating in quality assurance activities and continual process improvements in order to maintain and increase the level of quality in the company.
Taking part in quality control activities, including reviewing documents, participating in workshops, writing and reviewing requirements, writing and maintaining test descriptions, performing system tests, tracking bugs, and communicating with developers and clients. Implementing and maintaining automated tests.
Maintaining test environments and deploying releases and patches.
Assisting in project and release planning.
Your PROFILE
Degree in Computer Science / Software Engineering or equivalent.
Strong analytical and problem solving skills.
Excellent communication and teamwork skills.
Organized and disciplined work ethic.
Strong initiative and problem solving skills.
Solid English skills, both written and spoken.
Ability and willingness to travel on site to our clients.
Interest to learn as well as share knowledge and ideas with co¬workers.
Our OFFER
NLS promotes a friendly and lively atmosphere where team spirit is highly valued. If you have the passion and enthusiasm for software testing we may have an exciting opportunity for you.
---
Sækja um starf
Upplýsingar fyrir umsækjendur
Please send your resume in English before the 12th December 2016. Only resumes in English will be evaluated.