Quality Assurance Engineer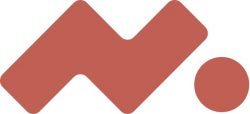 Meniga
21. Oct 2020
Fullt starf
Meniga is looking for a talented Quality Assurance Engineer to join our team.
As a QA you will be instrumental in helping to deliver outstanding software products for the company's banking customers.
Responsibilities:
Create and maintain test cases in collaboration with the development team
Plan and execute tests
Design and maintain automated tests
Ensure that the products meet internal quality standards as well as regulatory requirements
Contribute to Meniga's quality culture that drives the development teams to seek new ways to deliver world class products
Summary of skillset & experience required:
Be organised and disciplined
Have excellent communication and teamwork skills
3 years' experience of software development, software testing and/or quality assurance
Good database knowledge, preferably SQL Server
Experience in test automation
Experience in Continuous Delivery and Continuous Integration is a plus
Degree in computer science, software engineering or equivalent
About Meniga
Meniga is a global leader in white-label digital banking solutions. Our award-winning products enable the world's largest financial institutions to dramatically improve their online and mobile digital environment, enriching the customer experience of over 90 million digital banking users across 30 countries in Europe, North America, Asia and Africa.
Our team is what makes all of this happen! We have foodies, movie lovers, music buffs, runners, bikers, skiers, golfers, video gamers, foosball players and the list goes on. We pride ourselves in creating a fun, dynamic and engaging work environment and take special care to ensure that every member feels valued. We also pride ourselves in our coffee…and snacks…because what could be more important?
With over 150 people on our team, from all over the world, and offices in London, Reykjavik, Stockholm, Warsaw and Singapore, here are a few of our accomplishments:
"Best of Show" at Finovate Europe, in 2011, 2013, 2015 and 2018
"Best Company" at European FinTech Awards 2017
On the FinTech50 list in 2014, 2016 and 2017
We're deeply focused on building an inclusive culture and a diverse team, so we encourage people of different backgrounds from all walks of life to apply.
---
Sækja um starf
Upplýsingar fyrir umsækjendur
Please apply before 8 November 2020