Quality Assurance Engineer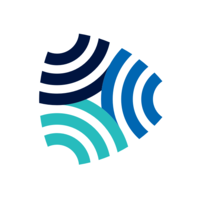 Controlant is looking for a talented Quality Assurance Engineer to join our R&D team and participate in testing & validation activities for our HW & SW solutions.
Responsibilities
Create, document and maintain test cases in collaboration with product development teams
Plan testing and validation activities
Design and develop automated tests
Execute tests (SW/HW)
Participated in defining and evolving R&D's quality standards and procedures
Ensure products meet quality standards and regulatory requirements
Review and analyze system specifications in an effort to increase testability of designs
Requirements
Previous experience of software testing
Experience in test automation a plus
Programming experience or education (e.g. Python)
Good knowledge of development methodologies
Experience of working in a regulated environment a plus
Who We Are
At Controlant, we're improving patient and consumer safety and reducing waste in the global supply chain. We're building innovative cloud and IoT technologies that help businesses in the life sciences and food sectors gain more efficiency, deliver quality products at all levels of the cold chain, minimize global waste, and have a positive environmental impact.
What We Value
Creativity: We believe in fostering creativity and innovation.
Transparency: We believe in transparency in our work and with our customers.
Excellence: We believe in high quality and setting the standard for excellence.
Fun: We believe in making work enjoyable; it keeps us coming back.
Controlant is made up of people from a wide variety of backgrounds and lifestyles. We embrace diversity and invite applications from people of all walks of life. We don't discriminate against employees or applicants based on gender identity or expression, sexual orientation, race, religion, age, national origin, citizenship, disability, pregnancy status, veteran status, or any other differences. Also, if you have a disability, please let us know if there's any way we can make the interview process better for you; we're happy to accommodate.
---
Sækja um starf
Upplýsingar fyrir umsækjendur