QA Engineer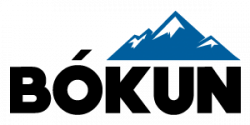 Location: Reykjavik, Iceland
TripAdvisor is the world's largest travel site, and our Experiences business is a fast-growing part of the organization. With the world's largest selection of bookable experiences coupled with unparalleled traveler insights, we're evolving the entire attractions industry.
We are looking for a Quality Assurance (QA) engineer to develop and execute exploratory and automated tests to ensure product quality.
QA engineer responsibilities include designing and implementing tests, debugging and defining corrective actions. You will also review system requirements and track quality assurance metrics (e.g. defect densities and open defect counts.)
Responsibilities
Review requirements, specifications and technical design documents to provide timely and meaningful feedback
Create detailed, comprehensive and well-structured test plans and test cases
Prioritize, plan and coordinate testing activities
Design, develop and execute automation scripts
Validate incoming issue reports from customers and support team
Identify, record, document thoroughly and track bugs
Liaise with internal teams (e.g. developers and product managers) to identify system requirements
Track quality assurance metrics, like defect densities and open defect counts
Stay up-to-date with new testing tools and test strategies
Requirements
Proven work experience in software quality assurance
Strong knowledge of software QA methodologies, tools and processes
Experience in writing clear, concise and comprehensive test plans and test cases
Hands-on experience with automated testing tools
Solid knowledge of SQL and scripting
Experience working in an agile development process
Experience with performance and/or security testing is a plus
BS/MS degree in Computer Science, Engineering or a related subject
Salary
Comprehensive compensation package (with base salary, bonus & equity) + amazing benefits
Why work for Bokun and TripAdvisor?
Exceptional career opportunities. Incredible perks and benefits. Smart and collaborative co-workers… The list of reasons to join us at Bokun and TripAdvisor goes on and on. As one of the most recognisable brands in the world, millions of people love using our sites—and we love making their experience the best it can be! Come work for the world's largest travel site and you'll see what we mean.
---
Sækja um starf
Upplýsingar fyrir umsækjendur
Please send your CV in English to jobs@bokun.is