QA Analyst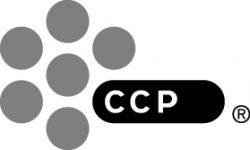 CCP
29. Jan 2019
Fullt starf
QA Analyst
CCP is looking for a talented and experienced individual to work within EVE Online development to deliver their Quality Assurance expertise to our teams. As a QA Analyst you will be embedded within the development teams and be involved in every step throughout the development process. Throughout this process, you will be organizing and executing testing of every aspect of the project from design through to release. You will lead the improvement of team practices for testing and identifying areas where manual test effort can be saved through test automation or tool creation.
Your tasks
Create, maintain and execute test plans
Organizing test execution with the whole team when needed
Provide qualitative feedback, including evaluating risk and time estimates, feature content, suggestions and improvements
Be involved in reviewing designs and requirements for features, and provide feedback before and after implementation
Be effective in driving cross-team collaboration and Whole Team Quality
Work closely with developers on identifying, designing or enhancing existing areas where test efforts can be reduced through test automation or tool creation
Your profile
Previous experience – minimum 2 years in Quality Assurance
A high degree of skill in troubleshooting, characterizing, and describing software defects
A high degree of skill in analyzing, evaluating and understanding game mechanics
A thorough understanding of development processes
What we can offer you
The inspiring challenge of working on pioneering ambitious project with great coworkers
An opportunity to learn and grow within an international company
A multicultural work environment that encourages growth, creativity and innovation
An active fun division that hosts regular events
An excellent canteen that offers a weekly breakfast and lunch menu as well as drinks and snacks
On-site fitness facility and showers
Annual sports grant
A family friendly work environment with flexible work hours
On-site doctor, free of charge as well as other on-site services at a discounted price such as hairdresser, massage therapist and beauty technician
Please note that all applications, including CV's and Cover Letters, must be submitted in English.
---
Sækja um starf
Upplýsingar fyrir umsækjendur