QA Analyst Lead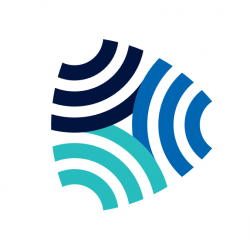 As the leader of Controlant's QA Validation team (QAVT) you will be an expert in Pharma validation processes, optimizing validation for modern software development practices. You will coach of others in best QA practices. You gain a strong sense of satisfaction from organizing people and have a strong eye for differences in the minutia. You understand that if a change can't be measured, its effects can only be felt and not proven and you apply this mindset to your team.
Responsibilities
Technical leadership of M-Val team.

Creating and Maintaining R&D Validation Procedures that:

Reduce lead time – from idea to production

Reduce change failure rate – The number of changes that are subsequently fixed.

Minimize none product validation failures – Changes that originate from QA and not the product

Minimize test case churn – Number of times a case fails approval

Maintaining the schedule for test environments and testers

Ensure all produced procedures are suitable for subsequent automation work.

Ensure all produced procedures are well documented and maintained

Push validation as early as possible into the development cycle

Promote deeper understanding of Validation across Controlant R&D

Execute Validation Cases in partnership with R&D Teams and QA Partners

Approve Validation Cases for use in Validation

Assist in coordinating validation efforts across teams

Facilitate and execute requests from Embedded QA Engineers for additional manual
testing

Measuring the efficacy of implemented plans
Requirements
Experience in regulated testing (Pharma, fintech, aviation etc)

3+ Years of experience as a Senior or Lead QA.

Skilled in helping others understand complex topics.

A principled nature, the willingness to be a contrarian when standards aren't met under any
circumstances

A strong understanding of technologies and methods to distinguish what can be automated

Fluent English Skills
Preferred
ISTQB Foundation or higher

Pharma validation knowledge preferred

Experienced in making data driven decisions

Experience in a company with a DevOps culture
Please submit your application in English.
---
Sækja um starf