Product Manager for Rail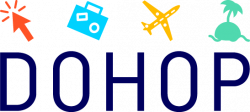 Dohop
19. Nov 2021
Fullt starf
Dohop is looking for a product manager to lead our efforts in expanding our product to offer rail journeys and connections. We recently launched a pioneering tech solution that allows users to book air+rail journeys with easyJet and Deutsche Bahn – the biggest railway operator in the world. Your role will be to further develop that product and expand it to offer content from other rail carriers and aggregators.
What you can expect to work on from day-to-day:
Work cross-functionally with our product-, engineering- and management teams to scope and articulate our vision and strategic priorities around rail travel
Analysing opportunities and scoping product features to ensure that the right product gets built for the right audience
Manage the relationship with some of our key rail partners and providers
Help us in recruiting and building a team of engineers and product managers focused on rail transportation
Planning projects with clear milestones and deliverables
Work closely with the rail engineering team to ensure the delivery of on-time, high-quality products to our customers
We'd like to find someone with:
Rail domain experience
Excellent interpersonal skills, who enjoys working with stakeholders across the business
Strong communication skills and ability to explain and formulate ideas and complex topics in a simple manner
At least two years of product management experience or similar
University education and/or certification highly beneficial
Fluent spoken and written English
Here are some of the advantages of working at Dohop:
Full flexibility in terms of when and where to work
Competitive salary
Regular social events
Quarterly Hackathons
Annual work-getaways (we're going to Boston next May!)
Green commuting grant and a shared company car to run errands during the day
Home internet and mobile paid for
Daily lunch provided by Dohop
Flexible holidays – you decide when and how long you would like to take off. The minimum is 4 weeks per year
An animal-friendly office and the possibility to pet a different dog every day of the week.
Here's what we're looking for in people:
You are fun, don't take yourself too seriously, and you're not afraid to make mistakes or make a fool of yourself every now and then.
You are welcoming, you know and appreciate that people come from different experiences, and treat everyone with respect regardless of their position in life.
You are driven, ambitious, and hard-working. You work towards your goals, both in your personal life and at work.
You are solution-oriented and don't mind asking difficult questions. Where others see challenges, you see opportunities.
You know your own limitations, which is why you are open-minded and willing to try new things. You know that sometimes taking a step back is necessary to move forward and that sometimes the weirdest ideas make the best solutions.
If that sounds like you, apply now!
Someone from our team will review your application to see if your skills and experience match the job, and get back to you as soon as possible.
Want to know a little more about Dohop and what we do?
Dohop is an Icelandic technology company with 17 years of experience in developing innovative solutions in the field of aviation and travel. Our core technology is focused on connecting the unconnected, helping people to find and create connecting itineraries. Being at the forefront of digital innovation in the field of virtual interline technology, Dohop has developed solutions such as Dohop Interline and Dohop Intermodal for forward-thinking airlines, alliances, airports, and transport providers around the globe, including easyJet, Transavia, Air France, Deutsche Bahn, Eurowings, Vueling, and Air Transat.
---
Sækja um starf
Upplýsingar fyrir umsækjendur
The closing date for applications is December 6, 2021. Applications should be completed at www.intellecta.is. Please attach a CV and an introduction letter with the application. All applications are strictly confidential and will be answered. Job location for this role is in Dohop HQ, Iceland.
Further information can be provided by Torfi Markússon (torfi@intellecta.is) and Einar Örn Ævarsson (einarorn@intellecta.is)