Product Manager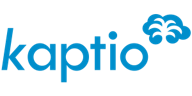 Kaptio
22. Nov 2021
Fullt starf
Description
We are a group of Travel Industry experts and software specialists who love to travel and push innovative products to enable a customer-centric, single solution for Travel Companies. We bring digital transformation to tour operators looking to take their business to the next level and kick start their digital transformation.
Kaptio is built on Salesforce, has integration to land and air services as well as integration to a pricing and promotion engine.
Product Managers at Kaptio play a key role in growing the product so it successfully meets customer needs. We are looking for Product Managers to join us to drive product initiatives across the company.
To read more and apply go to: Product Manager
---
Sækja um starf
Upplýsingar fyrir umsækjendur