Lead Frontend Developer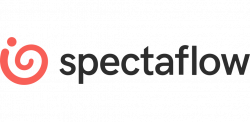 About the job
The product developer at Spectaflow works closely with the product team and developers to create an outstanding product for customers of Spectaflow.
As a product developer, you will have a high impact on the development of the Spectaflow product through modern technologies. Your goal is to create user-friendly and highly performant software. Product developers are also involved in strategizing and prioritizing new features and improving current ones.
Your responsibilities
Create highly performant and user-friendly user interfaces
Developing new features according to product team requirements
Maintaining and improving existing features
Write functional, clean, and testable code
What are we looking for
Experience with React and React Native frameworks
Experience with HTML and SCSS/CSS
Passion for creating seamless user experiences
Experience with the Google Cloud Platform is a plus
Excellent communication skills
3+ years of experience
The tech we work with
React, React Native, NodeJS, TypeScript
Firebase, Google Cloud Platform, Cloud Functions
Jest, Github Actions, Fastlane
What we offer
A friendly work environment with highly motivated individuals
Competitive salary
Top of the line equipment for getting the job done
Flexible work environment
About Spectaflow
Spectaflow is a SaaS solution for hotel, and vacation rental property management focused on improving housekeeping and maintenance workflows, staffing planning, and compliance to evolving international cleaning standards. Hotel operators get more precise room inventory overviews, maintenance records, and improved guest services and experiences.
---
Sækja um starf
Upplýsingar fyrir umsækjendur
We are looking for a driven and enthusiastic product developer!