Product Designer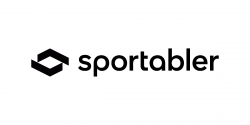 Abler is looking for a Product Designer to join us on our mission to change the future for generations to come. The role can be full or part time (50-100%) – we consider both.
The Abler product family streamlines administration, communication and payments in organizations by providing a unified management platform for coaches and directors. Our company's mission is to develop innovative tools that will increase participation in sports and other organized activities and drive physical and social health and well-being in communities across the globe.
As a Product Designer at Abler, you will be passionate about Sports and making an impact for our next generations. You will have the opportunity to collaborate with business stakeholders as well as your fellow peers to design, develop and deploy innovative new products that affect the daily lives for our generations to come.
Responsibilities
Conceptualizing and developing design concepts, graphics and layouts.
Presenting ideas, concepts and design solutions to various stakeholders and incorporating their feedback into the final design.
Becoming our brand champion and owning the company style guide.
Keeping your finger on the pulse of design by staying abreast of emerging design trends and new innovations.
Applying UI/UX best practices that ensures user satisfaction & stickiness.
Requirements
Experience across all phases of the product lifecycle process: ideation, research, prototyping, implementation.
Interface design: crafting flows and visual designs that are accessible, meet user needs, and deliver the best possible user experience.
A portfolio demonstrating a strong, clean visual design sense, valuing innovation, beautiful simplicity and smart user flows.
You possess a good knowledge of design tools such as Figma, Sketch, Adobe InDesign, Illustrator, or Photoshop.
Excellent communication skills where you clearly articulate your ideas, designs, and suggestions.
What we offer
The opportunity to work in a workplace that is passionate about its societal impact and is on a mission to change the future of our next generation.
Competitive salary and opportunity to access company share option plan.
Your choice of work equipment to conduct your daily tasks, benefits and mobile/internet package.
Subsidized daily lunch in an awesome canteen with healthy options and a scenic view.
Centrally located office in Reykjavík, Iceland.
Great colleagues, driven and caring culture, with unlimited and international career growth opportunities.
---
Sækja um starf
Upplýsingar fyrir umsækjendur
If you're interested in the role and think you have what it takes to make an impact, please send your CV and cover letter to jobs@sportabler.com. We encourage all genders to apply for this position.
All applications are treated with confidentiality.