Product Designer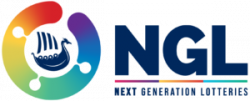 Next Generation Lotteries (NGL), a Pollard Banknote Company, is looking for a passionate, self-motivated, and experienced Product Designer to join our Product Management team and help us develop great products that customers will love.
A Product Designer at NGL works closely with the Product Managers and key stakeholders and is responsible for designing the user interface and user experience of our products. The Product Designer is responsible for the usability of our products and contributes to all aspects of the discovery phase to help make the product the best it can be.
Are we looking for you?
Do you care about your craft and can you clearly convey your passion through tangible work?
Do you have passion for digital product design and usability?
Do you have at least 5 years' experience in similar roles?
Are you a strong advocate of design and user experience practices?
Do you have initiative, and can you lead others by example?
Are you willing to share your knowledge and ideas with your peers?
Are your English skills, written and spoken, pretty good?
If your answer to all, or most, of the above is "yes!" then we want to hear from you.
Our Offer
We focus on the quality of the work being produced and we emphasize providing a great environment to work in:
A competitive wage and engaging work where quality is king!
Dedicated and experienced co-workers eager to share their knowledge (and workload!) with new members of the team
An environment that respects a healthy work/life balance, has flexible working hours and is happy to allow people to work part-time from home.
Modern office space with high quality equipment
A well-stocked kitchen and fridge
Excellent lunch provided daily in our cafeteria.
Social activities organized by the humbly named, and well-funded, BEST staff association.
Events that encourage innovation
Attending conferences and community events, both as participants and contributors
A financially secure place to work.
NGL's objective is to deliver the most innovative lottery solutions that will render industry-leading returns to good causes in an ethically responsible way. NGL emphasizes a friendly, lively, and respectful workplace atmosphere, where team spirit is highly valued.
---
Sækja um starf
Upplýsingar fyrir umsækjendur
Please submit your resume in English language. All applications will be handled with confidentiality. Only shortlisted candidates will be contacted.
Please send applications via e-mail to applications@nextgl.com