Product designer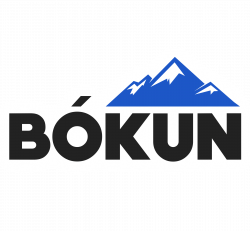 We believe that we are better together, and at Tripadvisor we welcome you for who you are. Our workplace is for everyone, as is our people powered platform. At Tripadvisor, we want you to bring your unique identities, abilities, and experiences, so we can collectively revolutionize travel and together find the good out there.
Bokun, a fast-growing subsidiary of TripAdvisor Inc., is a leading reservation system and marketing platform for tours and activities operators globally that enables them to streamline their back-end operations and connect to an ecosystem of online travel websites to grow their business.
We seek a Product Designer who will immediately help us make every product and feature we release world class. In this role you will be involved in every aspect of the product conceptualization and development process. The ideal candidate can successfully work cross-functionally to create workflows, concepts, designs and prototypes that help Bokun meet customer needs and business objectives. This role requires excellent problem solving skills, curiosity, attention to detail and a collaborative spirit.
What You Will Do:
Take broad, conceptual ideas and turn them into something useful and valuable for our rapidly growing customer base
Perform user research and customer success conversations
Conduct usability tests to validate design ideas
Design simple but elegant product flows from start to finish including initial concept, wireframes, prototypes and high fidelity designs
Comfortable designing for web and mobile
Maintain and improve existing design systems while contributing to the company style guide
Audit existing designs to ensure a consistent user experience
Partner with other designers, front line staff, product and engineering to take ideas from concept to release
Switch seamlessly between high level vision thinking to hands-on pixel work
What You Will Bring to the Team:
3-5 years of experience in designing products
Experience with B2B and B2C SaaS products
Prior success in leading and shipping quality products
Strong visual design skills and a good eye.
Experience conducting user research, user interviews and A/B testing
Experience prototyping interactive flows
Experience creating high fidelity designs
Ability to capture the voice of the customer and understand the user journey both on and off our platform
Experience with wireframing and design tools
Experience working cross-functionally across various teams and levels within a company
Comfortable with ambiguity and working autonomously
BONUS: You are proficient in HTML, CSS and Javascript
BONUS: Experience with Figma
This is our ideal wishlist, but most people don't check every box on every job description. If you meet most of the criteria below and you're excited about the opportunity and willing to learn, we'd love to hear from you.
---
Sækja um starf