Payment Specialist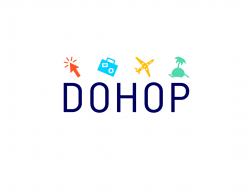 Dohop
1. Jul 2022
Fullt starf
We are looking for a Payment Specialist to strengthen our growing organization's finance team. Duties for this role will include receiving and processing payments and ensuring smooth transaction operations. The ideal candidate has a proven track record of working with ERP systems, should possess superb attention to detail, and be highly organized. The noteworthy Payment Specialist will also work closely with the Customer Service Team.
Your responsibilities as a Payment Specialist will be:
Ensure incoming and outgoing payment transactions are accurate and
meet deadlines:

Manage payments to vendors
Collect payments from customers
Handle refunds for customer service

Preparing new invoices
Monitor transactions on the balance sheet (bank, AR, AP)
Participating in additional finance-related activities
We need people who have:
Bachelor's degree in Business Administration
Solid experience as a cashier or similar role
Basic accounting knowledge
Knowledge of ERP systems (Navision)
Good communication skills in English
Keen attention to detail
Here are some of the advantages of working at Dohop:
Full flexibility in terms of when and where to work.
Competitive salary.
Regular social events.
Quarterly Hackathons.
Annual remote working trips.
Green commuting grant and a shared company car to run errands.
Home internet and mobile paid for.
Daily lunch provided by Dohop.
Flexible holidays – you decide when and how long you would like to take off. The minimum is 4 weeks per year.
An animal-friendly office and the possibility to pet a different dog every day of the week.
Here's what we're looking for in people:
You are welcoming; you know and appreciate that people come from different experiences and treat everyone with respect regardless of their position in life.
You are solution-oriented and don't mind asking difficult questions. Where others see challenges, you see opportunities.
You are driven, ambitious, and hard-working. You work towards your goals, both in your personal life and at work.
You are fun, don't take yourself too seriously, and you're not afraid to make mistakes or make a fool of yourself every now and then.
You are open-minded:
You know your own limitations and are willing to try new things.
You know that sometimes taking a step back is necessary to move forward and that sometimes the weirdest ideas make the best solutions.
If that sounds like you, apply now!
---
Sækja um starf
Upplýsingar fyrir umsækjendur
Applications should be completed at www.dohop.com/careers. We will review your application to see if your skills and experience match the job, and get back to you as soon as possible after the application deadline or on the 8th of August 2022.