Office Manager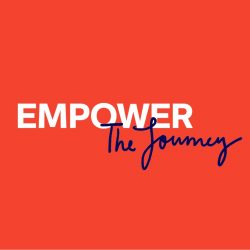 OFFICE MANAGER
We are looking for a PART-TIME OFFICE MANAGER to join us on our journey for more equal, diverse & inclusive workplaces!
Work with us building and developing EMPOWER NOW – a SaaS solution for organisations worldwide that uses our proven DEI methodologies to help workplaces become more inclusive.
At the Empower office you would be responsible for day-to-day task such as:
– Keeping the office tidy, running smoothly & fully stocked
– Assisting with research & data management
– Providing support in HR and accounting as needed
– Overseeing lunch orders, stocking the coffee & snack bar
…and of course various ad hoc tasks
The ideal candidate is…
– Is super organised and great at multi-tasking
– Is keen to take on tasks on a wide spectrum
– Looking to grow and take on more responsibility with time
You might be a great fit for the team if you…
– Are organised, curious and able to think outside the box
– Are a team player who also likes to work independently
– Are positive with a problem solving attitude
– Are passionate about DEI and thrive working in a startup environment
**We celebrate diversity and encourage people of all ages, genders & origin to apply!
Empower is a fun & family friendly workplace with a passionate goal for a more equal & diverse planet.**
---
Sækja um starf
Upplýsingar fyrir umsækjendur
Please send us a line - we look forward to hearing from you