Mobile Developer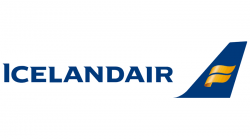 Icelandair is looking to hire an experienced mobile developer to join our App team. We are seeking an individual that is passionate about delivering high-quality software and user experience through good collaboration as a key member of a tightly-knit development team.
We work in a highly competitive international environment where we want our customers to have a smooth and enjoyable digital experience. This means we need to be in the forefront of user experience, design and implementation. We build our products to support multiple regions, languages, currencies and user personas.
Main responsibilities:
Design, develop and maintain Icelandair's customer app.

Proactively support best-practices in terms of all software development aspects.

Stay up-to-date in relevant technology stacks.
Qualifications:
Bachelor's Degree in Computer Science or comparable education.

Experience in building React Native apps, preferably using Typescript together with Kotlin and Swift for native integration.

Experience in Agile methodologies and continuous delivery.
Highly desired characteristics:
Open-minded and positive team player.

Good eye for detail and interest in UX/UI design.

Ability to work independently as well as with different roles (QAs, product owners, customers, project managers, designers, etc.).

Someone who takes initiative and strives for continuous improvement.
For further information please contact:
Þórir Ólafsson, Director Digital Development, thoriro@icelandair.is
Auður Sigvaldadóttir, People Consultant, audursi@icelandair.is
The application deadline is May 30, 2021. Please keep all application documents in English, if possible and apply using the following link.
---
Sækja um starf
Upplýsingar fyrir umsækjendur
Apply using the following link.